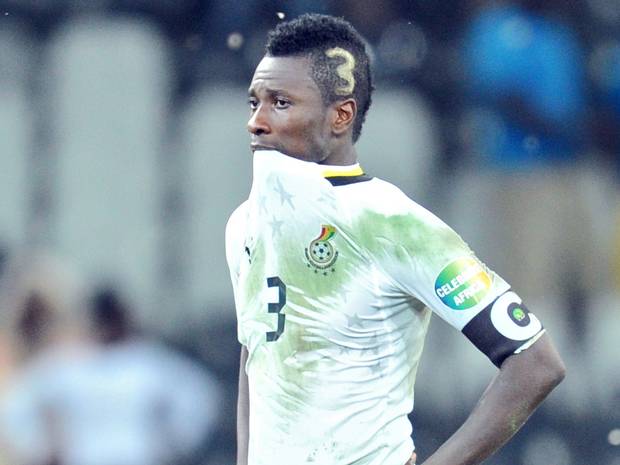 Ghanaian famous lawyer Maurice Ampaw calls for the arrest of Black Star Asamoah Gyan following Castro tragedy.
Freshly back from the 2014 World Cup where he could not lead Black Stars beyond the group stage, captain Asamoah in search of a heavenly relax home got sadly involved in a tragic matter.
In fact Gyan while partying on ski jets on Ghana Volta Lake with musician best friend Castro and his female friend Janet Bandu, gets the last mentioned characters nowhere to be found for 11 days.
Gyan will arguably feel the worst when lawyer Ampaw stretches down law to track him down.
'If Ghana were a serious nation, we wouldn't have allowed Marine Police to go and have fun on the sea, with the intention of searching for Castro's body. Then Asamoah Gyan also picked a boat saying he was going to search for Castro, these will not happen in a serious country,' he fumed on Kumasi-based metro fm.
'For Christ sake, Castro is a celebrity, a star, anybody who was involved should be arrested to enable the person write his statement.
'We are in a country people do not know their right and that is why they are walking freely. I am therefore calling for the arrest of Asamoah Gyan and anybody, who went with Castro to Ada.
"They should arrested them and be given police enquiry bail, for investigation to be carried out.'
Yet, the United Arab Emirates' serial scorer made proof of his determination to see Castro and Janet either dead or alive by showering money on the rescue team in support.
His on-going contract with Al Ain will surely be affected should he stay behind bars.