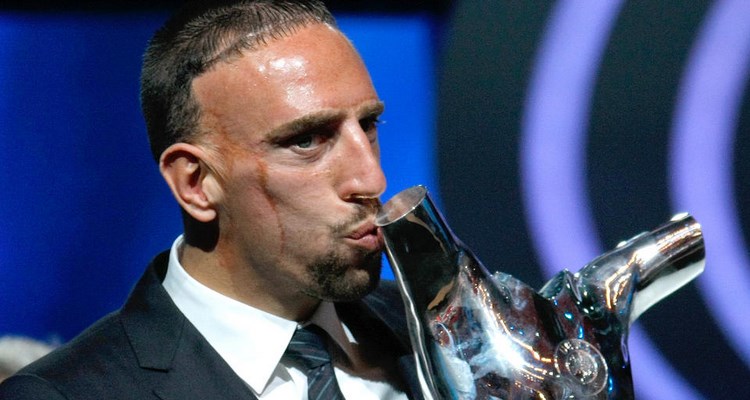 Who will succeed Franck Ribery? UEFA (Union of European Football Association) announced Thursday the nominees for the title of "Best Player" in Europe of the 2013-2014 season.
10 players who lit up last season in the old continent are running. Among 4 from Bayern Munich who achieved the brace League-Cup. It's Philipp Lahm, Thomas Müller, Manuel Neuer and Arjen Robben. Real Madrid aligns two strong players of its coronation in the Champions League.
Cristiano Ronaldo who came out 3rd last year was nominated as well as Angel Di Maria. FC Barcelona nominates a player in the person of Lionel Messi. Luis Suarez, Diego Costa and James Rodriguez are the other nominees.
Ribery is the current holder of this award. He beat last year Messi and Ronaldo.
Nominees
Lionel Messi
Cristiano Ronaldo
Angle Di Maria
Diego Costa
Philip Lahm
Thomas Müller
Manuel Neuer
James Rodríguez
Arjen Robben
Luis Suárez