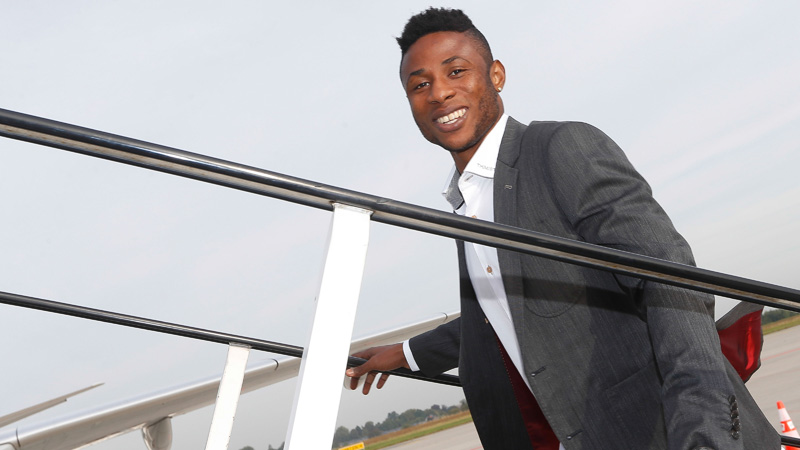 indisputable holder last year for much of the season, Imoh Ezekiel, Standard striker could well and truly leave Rouches.
According to La Dernière Heure, the Nigerian striker could join Al-Arabi (Qatar). Several Qatari clubs are interested but the most concrete offer to the Liège club and the player, emanates from the Doha club Al-Arabi.
The club led by former Romanian international Dan Petrescu would be able to disburse € 8 million for the Nigerian who could nearly triple his salary!
To recap, three German clubs are also positioned to enlist Imoh Ezekiel: Werder Bremen, Hertha Berlin and Schalke 04.
Werder and Hertha seek replacements for Aaron Hunt and Adrian Ramos, left respectively for Wolfsburg and Dortmund.