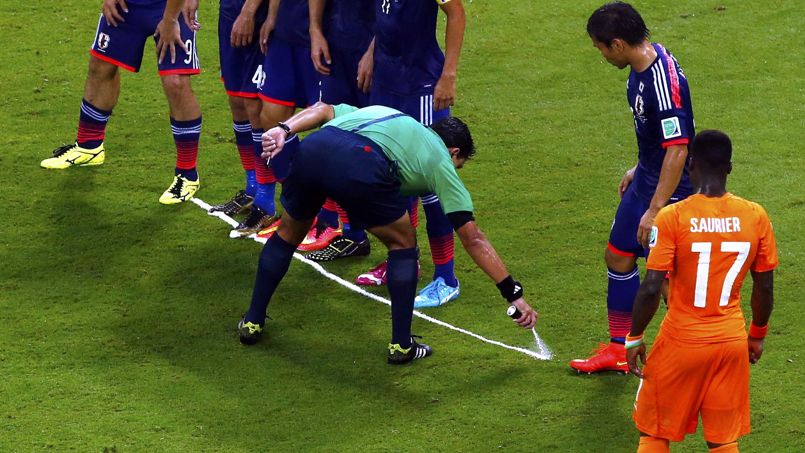 Used during the World Cup in Brazil, the vanishing foam or spray used by referees definitely begins to please various European championships. After the French Ligue 1, which has decided to use it, it is the turn of the Italian League to announce the arrival of the famous spray this season in Serie A and Serie B.
At this rate, other European leagues will undoubtedly soon use it. In all cases, the spray is not welcome in the Premier League this season.
According to the Mirror, the English league is not going to use it for the moment.