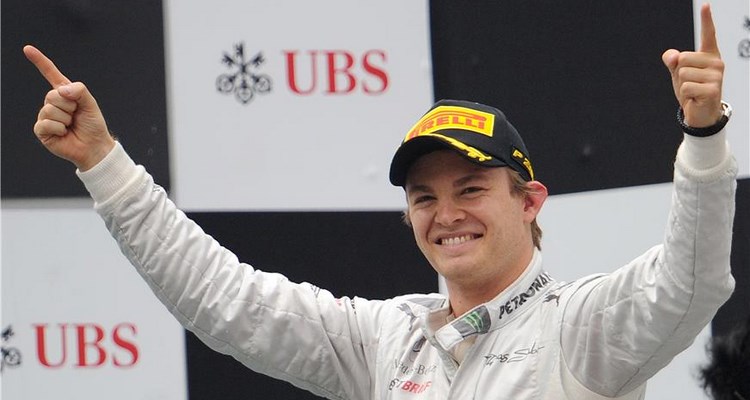 His helmet screwed well on the head in homage to Mannschaft, Nico Rosberg stood out on Sunday in Germany for Grand Prix of Hockenheim and he is the first of the general classification of drivers this season. Two weeks ago, the German anticipated at Mercedes the Finnish Valtteri Bothas (William) and his team-mate Lewis Hamilton winner in Great Britain.
Hamilton was at the 20th position due to the accident he had during the qualifications. He occupied the third rang on Saturday after an enormous race.Thus the two Mercedes drivers will continue the race but this time   Robserg who reaches a growth point will experience an easy running.
We note Felipe Massa's relinquishments, victim of a violent accident from the beginning of Grand Prix, and Sebastien Grosjean.
Rosberg counts from now on 14 marks beforehand on Hamilton according to the general classification.
It is the fourth victory this season (the seventh of his career)