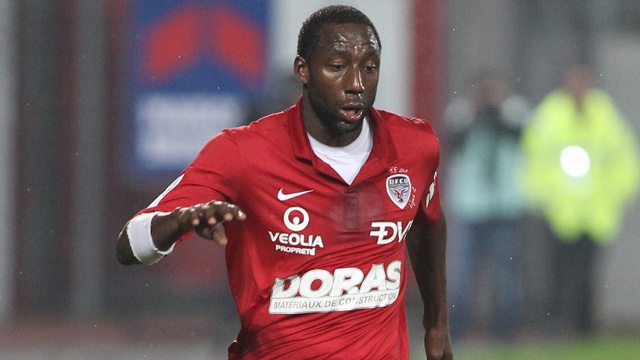 Sekou Baradji should evolve under the colors of Valenciennes the next season. Aged 28 years,the midfielder left Dijon and signed in favor of the Nordistes club. According to Equipe Sekou Baradji should make a commitment for three years on Wednesday morning with Valenciennes. Under contract until June 2015 with Dijon, the profile of the Malian French midfielder, recuperator, is in the view finder of the Nordistes.
Trained in Mans, Sekou Baradji began his first experience during 2003-2004 seasons. In 2005, the French-Malian joined the English club of West Ham but did not play any match with the team of London. He is then lent to several clubs: Reading, Tours and Martigues. In June, 2008, Sekou Baradji made a commitment for three seasonsin favor of Portuguese Naval team. He stayed there until February, 2011; he joined Hapoël Raanana club at the same date. In August, 2011, Sekou Baradji went to France and where he signed a contract for two seasons with Dijon FCO.
Sekou Baradji would also be in Auxerre viewfinder and Nancy too who could also propose himself. The DFCO will not be against his departure.