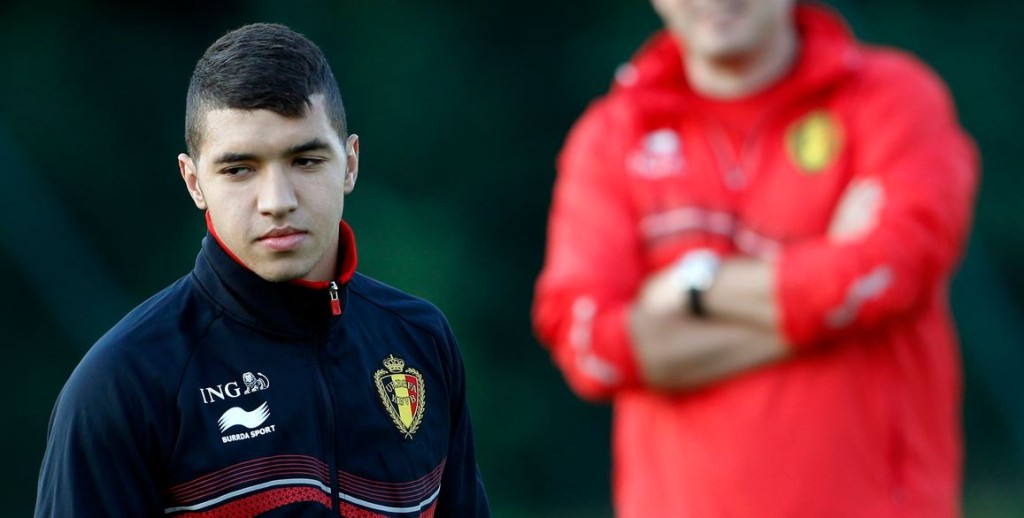 Zakaria Bakkali is ready to go to PSV Eindhoven. Announced in the viewfinder of Atlético Madrid, the international Belgian native of Morocco is drawing closer and closer to Spanish club. There is a strong probability so that the Belgo-Moroccan evolves in Liga the next season.
Indeed, according to Sudinfo, Zakaria Bakkali is at present in Madrid, where he is negotiating with Atlético.
As a reminder, last Wednesday, Marcel Brands, the technical director of PSV Eindhoven, had asserted that Atlético Madrid, champion of Spain titular, showed a good interest for the young PSV striker. Besides, there is still no agreement between both clubs but Zakaria Bakkali is now in Madrid to begin the negotiations with Colchoneros.
Zakaria Bakkali could join Atlético for an amount of money between 2 and 3 million Euros. A proposal which would profit the PSV after the young talented 18- year-old Belgian refused an extension of contract. We remember that in answer to this impudence, the club of Eindhoven had sent Zakaria Bakkali to the reserve team last June.
Last year, Zakaria Bakkali resumed a booming season within PSV first team. In August, 2013, he realized a hattrick against the NEC Nijmegen though he was only 17 years old at that time. During the past season, Bakkali lost then his haughtiness after various injuries and his way of playing was strongly downwards.