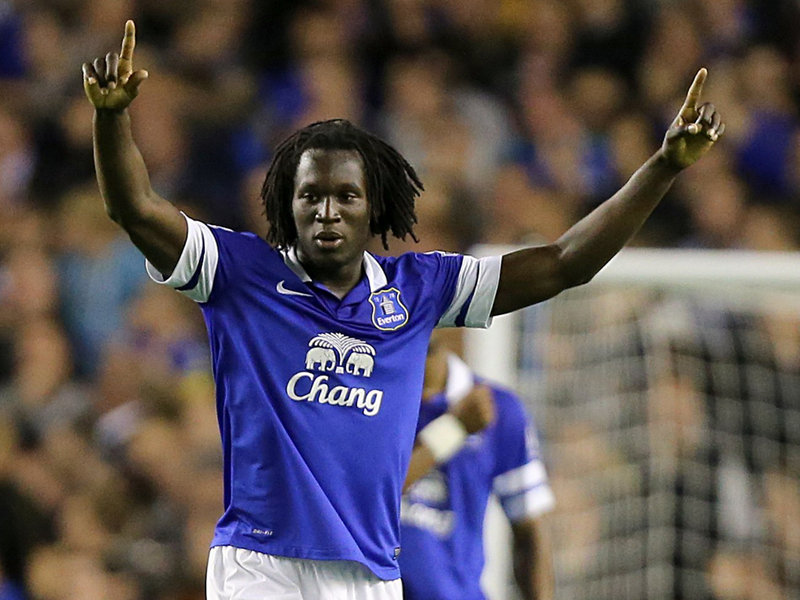 Did you say Romelu Lukaku? That does not mean anything to José Mourinho. The manager of Chelsea will not have any remembrance of Romelu Lukaku, transferred on Wednesday evening to Everton exchanged by 35 M€ check.
Romelu Lukaku had many requirements at Chelsea. The belgo-Congolese striker wanted to be Blues holder. A goal that he has many difficulties to fulfill when José Mourinho is still there with him.  And finally, the player officialized his definitive transfer at Everton, who paid out 35 M€ for his recruit, record of the club. Why did the Belgian decide to leave Stamford Bridge for a club with lesser ambitions? José Mourinho did not hesitate to give the answer. "It is necessary to say before anything else that Romelu was very clear with us that, for him, he does never thing of coming to Chelsea and to have competition. He wanted to play for Chelsea, but only as holder. As a club of such dimension, it is very difficult to promise such a status to a player. This reduced immediately his desire to play for us. Then, Everton landed with an important offer and as we want to respect the rules of the financial fair play, we had to analyze this situation ", Released by Special One late yesterday, once Lukaku transfer was confirmed.
Romelu Lukaku joined Chelsea in 2011 to succeed Drogba. He left the Blues in 2014, blocked by Diego Costa, Fernando Torres and the return of Drogba. The Belgian striker will never have managed to impose himself on Chelsea, who lent him two consecutive seasons, to West Bromwich Albion at first, to Everton then. His passage was successful for Toffees (15 goals in Ligue 1) that would have had to consolidate his chances for Blues success.
At the same age, 21, Lukaku scored more goals in official competition than Messi and Cristiano Ronaldo.He will not thus have shocked the spirits in Chelsea. His requirements at end of term could not stick on José Mourinho's method which offers no privilege. In Everton, he will have doubtless more time to play than in Chelsea and it is what seduced him. Did he make a good choice?