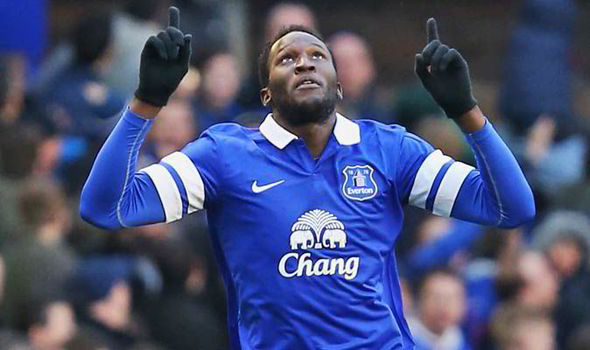 Romelu Lukaku should again evolve in Everton. Lent to Toffees by Chelsea the last season, the Congolese Belgian striker is finally going to stay at Mersey. Chelsea and Everton found an agreement for the definitive transfer of Romelu Lukaku who is going to sign a contract of five years in favor of Toffees. According to the Belgian press, the Diable Rouge went privately to deprive at Everton, where he is going to sign his lease.
In spite of the competition of  VfL Wolfsburg or Juventus Turin (AS  Monaco  discussed at the beginning of the week with his adviser, former Anderlechtois stays eventually in Goodison Park where he became one of the darlings of the public and under the commandment of Roberto Martinez who was anxious to keep him.
Author of 16 goals in 33 matches, Romelu Lukaku convinced the leaders and the trainer of Everton,that Roberto Martinez  made a priority for the coming season. They have thus finally after horse-trading, obtained the agreement so wished. The prize of the transfer was not revealed but is about 30 million Euros, what establishes in this case, a record for Everton!