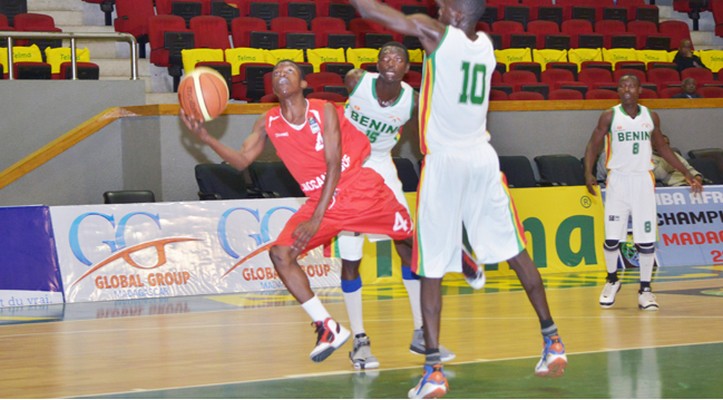 New defeat for Benin in male Afrobasketball U18. The Beninese selection granted a victory to Mozambique for its second matc in group A, 46-69.
Just the game has started, Mozambique, made his first success out in the competition, and used a strong tactic for this game. The Beninese attack is neutralized and its defence   is also dominated in the racket (38 points).It underwent during the first quarter time, 7-21. Far from lowering arms, the Benineses presented a better game in the second act. The score is less salted during the break, 22-33. In the second period, Mozambique puts back a new strategie during the third quarter when it took away 8-17. With 35 points left, the mozambicaine team managed the end of the meeting to be imperative 46-69.
Benin which is for its first experience in final of Afrobasketball U18 had been outstripped by Madagascar, host of the event, for sound entered lists, 103 – 55. For their last match of the group, the Beninese young people will be battling against their homologues of Mali.
To note the male Afrobasketball U18 will take place from 1st till 10 August in Antananarivo.