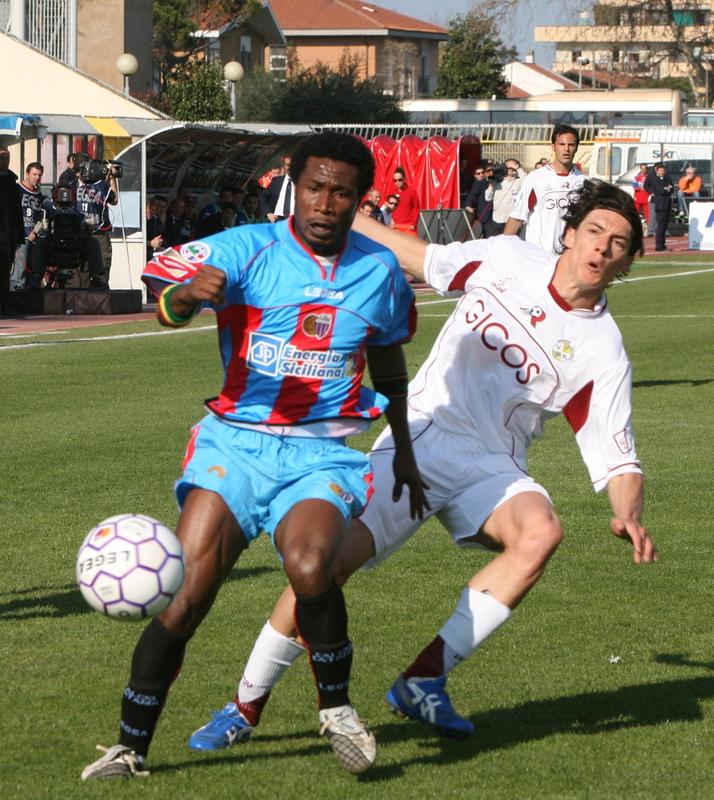 Mark Edusei even to withdrawal, Medias are talking about him. Particularly because he was involved in fixed matches scandal while he evolved at Bari in Italy. FIFA (International Football Federation) decided on Monday to stretch the penalty of Edusei at the World level.
International former Ghanaian was purged up only to three years and six months sanction for a manipulation of Italian Serie B match in 2009 by FIGC (Italian federation of soccer). "The president of FIFA Disciplinary commission decided to spread these penalties at the world level according to articles 78, al. 1c and 136ss of FIFA disciplinary Code. The decisions taken by the president were duly notified to confederacies and member of concerned associations ", we can read on FIFA website.
Mark Edusei cries out  his innocence to the president. He was part of Black stars team during the CAN 2000 and played in particular at Sampdoria and Torino. He evolved also in Al-Ahli, Hapoel Petah Tikva, Lecce, Cosenza, Catania and Bellinzona.