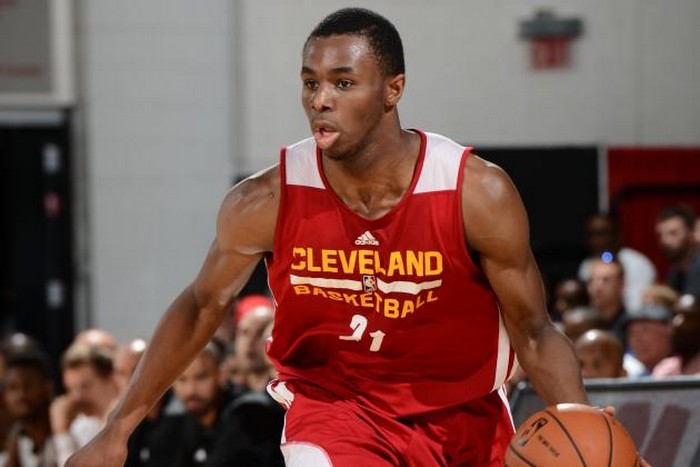 Is Andrew Wiggins going to leave Ohio before his first seasons in NBA? First choice of NBA draft on 2014 the Canadian winger could be the object of a trade. Indeed according to various sources, Andrew Wiggins could leave the Cavaliers of Cleveland for Wolves of Minnesota in an exchange which would include Kevin Love.
This eventuality does not seem to surprise the young Canadian. "I do not know what to say ", he confided in an interview at Sport Center. " I simply want to play for a team which wants me, thus no matter the team that wants me I will play for its. If I play in Cleveland I would play as hard as possible, I would give everything and I would play for whoever it is. I take things from day to day. What arrives in the future, it happens. "And the ex-team-mate of Joel Embiid in Kansas who integrated Adidas' family added "finally it is necessary to remember that above all NBA is a business. I have been waiting for information. I am a rookie I do not really have much to say. "
It seems that LeBron James would like to have Kevin Love as team-mate after he came back to Cleveland. Andrew Wiggins, who could thus prize for this arrival in Wolves, indicates that he "has not spoken yet "with the quadruple MVP.