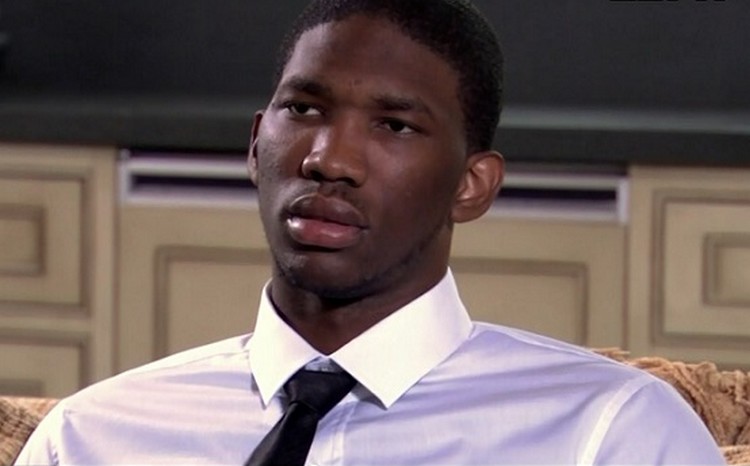 Joel Embiid should not compete for NBA match this season. Sixers midfielder of Philadelphia, dug up at the third position of draft NBA on 2014, recovers from an injury at his foot. Always under plaster, Joel Embiid, can plan to return in the competition in two weeks time for the phase of rehabilitation.
"I am going to begin [the rehabilitation] when the plaster will be removed in approximately two weeks. I have to meet the doctor next week in Los Angeles and see what he will tell me. But that is very well, it is better and better, I can feel less pain and henceforth I have to wait for removing the plaster before I begin the rehabilitation "confided the Cameroonian pivot.
For a long time in "the fight" for the first choice of the Draft before the injury demotes him in 3rd position, Joel Embiid is under the spell of his new port of registry "I did not expect that the city would be like that. I was surprised and I love him. I thought that was going to be something as Cleveland or Milwaukee but in fact it is much better. I really like."  What remains is to get his physical strength, to bloom on parquets and be adulated by the fans of 76ers.