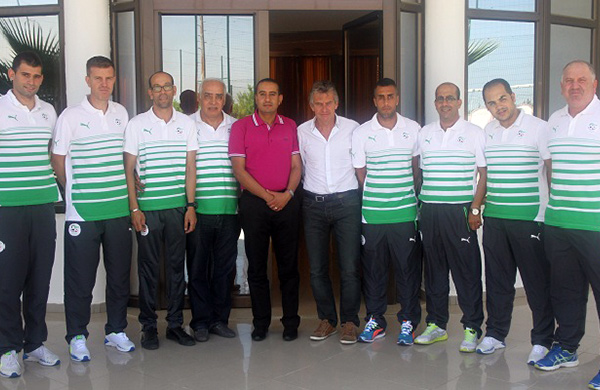 Hardly officialized further to his contract's signature, Christian Gourcuff starts working. The french technician held a meeting on Tuesday with all the persons in charge of various staff of Algeria selection.
The new boss of Fennecs revealed during the meeting, his method of work as well as his program. The former breton coach laid more emphasize on the discipline and the rigor around the national team.
He will have a press conference next Monday to show publicly the list of the players summoned for the playoffs of Africa nations cup,in 2015. Algeria is together with Mali, with Ethiopia and with Malawi in group B. it will play against Ethiopia during the first day.