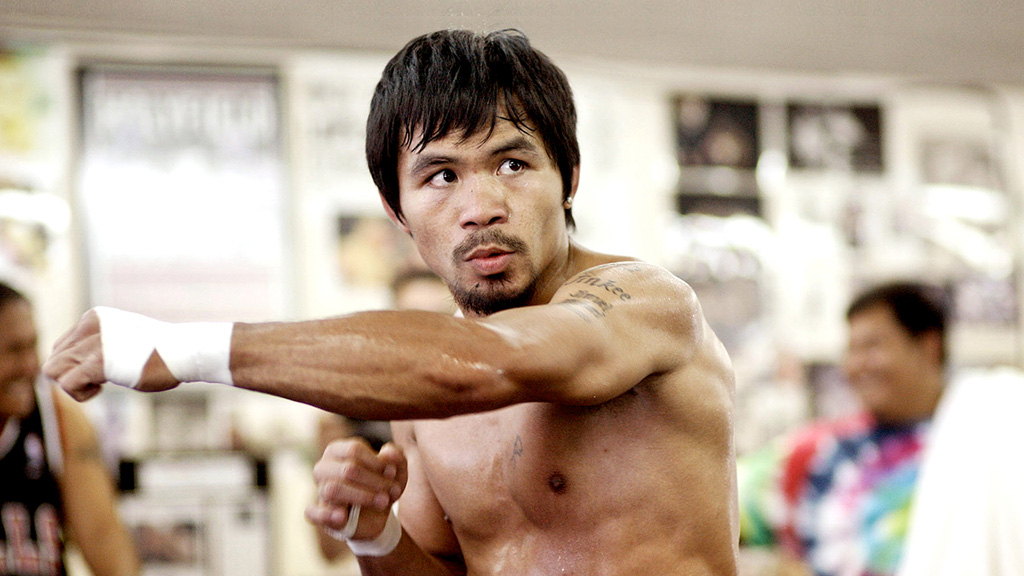 Manny Pacquiao dreams already to retire. The 35-year-old boxer could definitively put off gloves. The Philippine announced that he should retire in 2016.
Manny Pacquiao declared his words reported by DZMM and relieved by Daily Mail: "there is a big possibility that I compete for a post at Senat. UNA (United Nationalist Alliance) asked me to join them and I am grateful that they chose me ", he declared that he has gone already into politics for several years. Manny Pacquiao intends to compete for a seat in Senat of his native country, the Philippines, once he will get rid of gloves.
But for the moment he has a title to win. Seven months after his victory over Tim Bradley, Manny Pacquiao will defend his WBO title of Welters in November 22nd of this year. In Macao he will face the American Chris Algieri (30 years old), unconquered in twenty fights and holder of the super-light belt since June.
Manny Pacquiao took away eight world champion titles in five different weighty categories. His fight against Floyd Mayweather in 2015 should beat audience records.