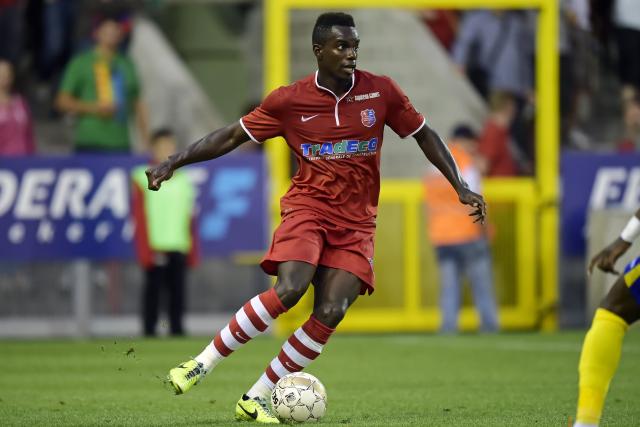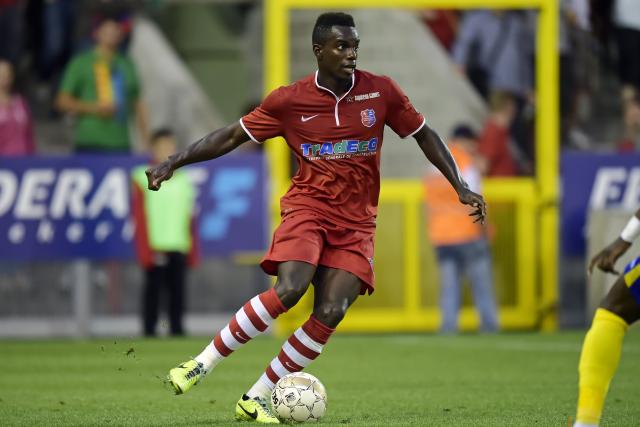 Teddy Mézague left Ligue 1 in order to pursue his career in Belgium. The French-Cameroonian defender,the brother of the former Lion unbeaten Valéry Mézague, chose to join Jupiler pro League. Author of fifteen appearances the last season with Montpellier in Ligue 1, Teddy Mézague did not hesitate to sign in Belgium, to a promoted one which is Royal Mouscron Péruwelz (RMP).
"The big interest of the club towards me convinced me quickly. I signed for Mouscron to discover the Belgian competition and to have a successful and full season, what I was not able to do in Montpellier where the competition was very strong. L1 is fearsome with teams as Monaco and the PSG. I was able to face Falcao and Ibrahimovic. It is a world apart but I keep good memories. "
According to Teddy Mézague, the fact of joining the Belgian championship does not push him backward. Jupiler Pro League can establish a nice shop window. "I had watched Belgium championship for years. I saw their guys as Mangala or Koulibaly blooming there before leaving for big foreign clubs. Belgium is thus very interesting. In France, I had too much competition and I was maybe too young. "
However, Teddy Mézague was already able to make some reports on the level of the Belgian championship. "We let play soccer in Belgium, there are spaces. It is a good thing because it is not the case in other championships".