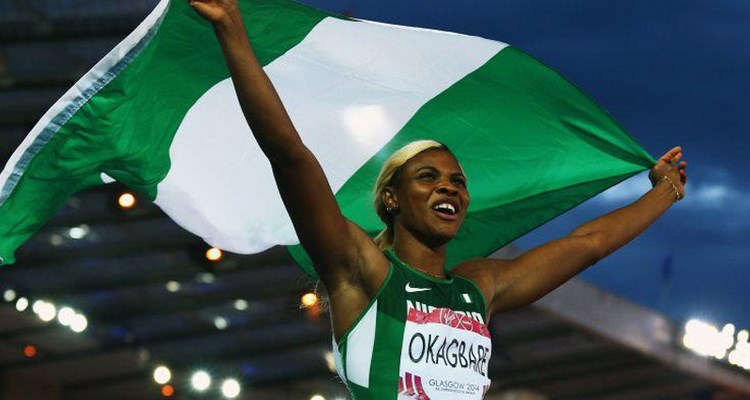 Blessing Okagbaré deprives the golden medal of Africa feminine Athletics Championships of 100m, Marrakesh 2014. During the duel announced with the native of the Ivory Coast Murielle Ahouré, the Nigerian stood out in 11 seconds. Okagbaré, Star of Commonweatlh Games confirmed last month her ascendancy on the African feminine sprint.
Ahouré is satisfied with the silver medal won in 11 sec 03.Her fellow countryman Adeline Gouenon won bronze medal in 11 sec 20.
During men race, Ivory Coast got the upper hand. Wilfred Koffi Hua is a champion of Africa 10sec 05.He was followed by two Nigerians, Mark Jelks (10 ' 07) and Edward Monzavous (10'16).
The 19th Championships of Africa Athletics started on Sunday in Marrakesh in Morocco.