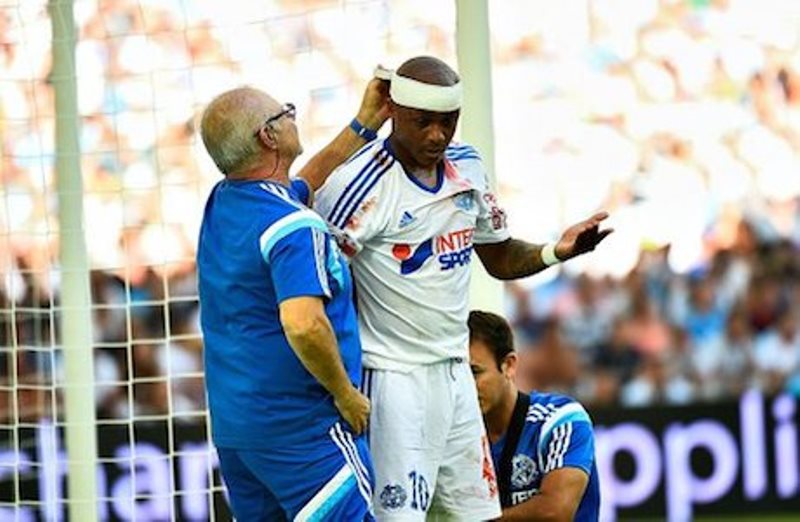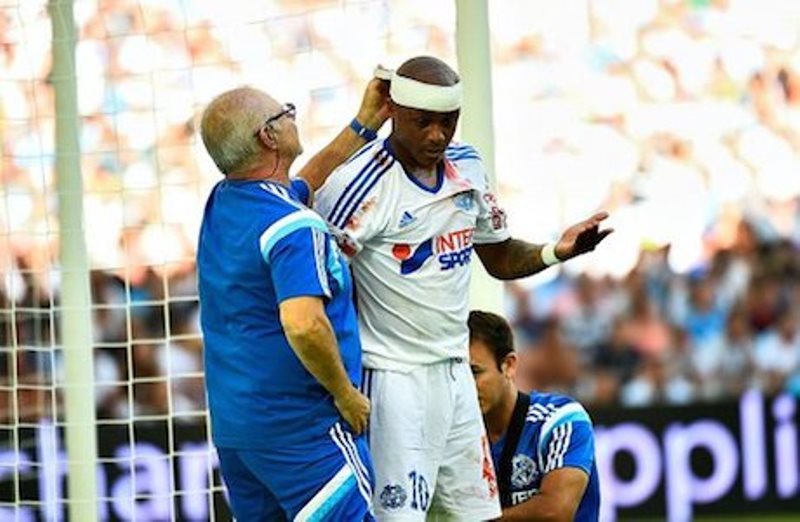 Unbelievable but true! Olympique de Marseille have no jersey to replace André Ayew's bloodstained one. As a result, the Ghanaian has been replaced.
Beaten this weekend by Montpellier (0-2), OM of Marcelo Bielsa performed a funny scene. Injured at the head further to a shock with Geoffrey Jourdren during the first period, the Ghanaian André Ayew had to be cured on the edge of the lawn. The doctors did not prevent the bleeding, though they fastly bandaged the injury.
As the rule requires, Ayew had to change jersey. The bleeding continued, obliging the player to change for the second time his shirt in 45 minutes later. In fact, the administration of Marseille had planned only two jerseys for its number 10.
In the second period, the OM were obliged to play at ten, Ayew having left the lawn. But the blood was flowing again and again. Eventually, he did not go back any more to the playground, because he was forbidden to join his co-players by the fourth referee. He was replaced by Dimitri Payet.