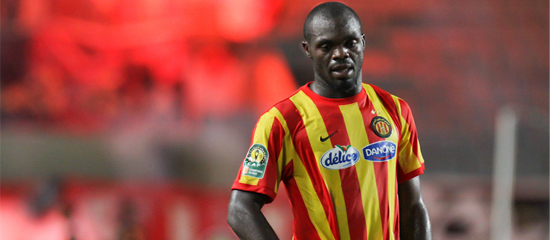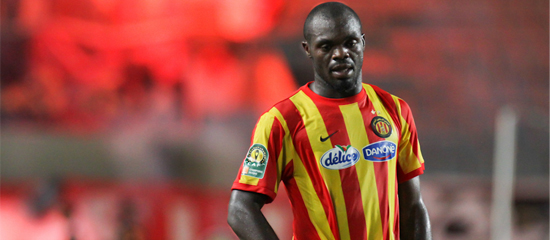 Hard blow for Yannick N' djeng. The Cameroonian striker of Espérance de Tunis was affected during the meeting with CS hammam-lif. Yannick N' djeng is hurt on the thigh. He will be unavailable for three weeks, announces the club on its official site.
"Brought out with injury on Thursday during the match against CS hammam-lif (editor's note: 0-1), Yannick N' djeng underwent MRI which revealed a muscular lédion at the level of the right thigh and requires a rest of three weeks before undergoing a new control MRI ", specifies Espérance.
The Cameroonian got a muscular tear which requires a rest of three weeks. A bad news for the new coach; Khaled Ben Yahia began officially his offices at the head of technical bar Bab Souika team on Sunday, August 17th, 2014.