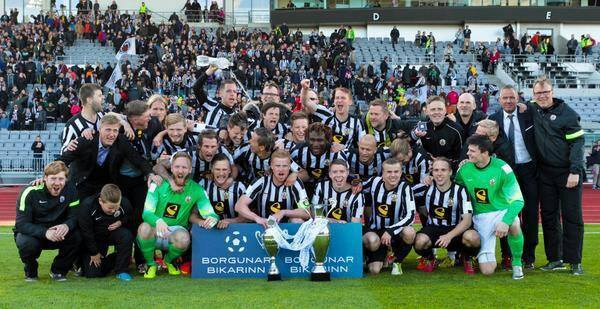 KR Reykjavik and Farid Zato are smilling. The club and its midfielder lifted up this weekend the Cup of Iceland. Against to IBK Keflavik, KR Reykjavik outscored 2-1. It is Keflavik who scored a goal at the 13th time by Sveinsson but Sigurdarson equalizes before Finnbogason assures the trophy for his team in the 91th period.
Farid Zato who competed for the entire match made people admire again his quality of master keys and his vision of the game. Young player, 20 years old, the former player in Dyto of Lomé is international (1 selection). He was Togolese public attraction, approximately a year ago, during the match Togo – RDC (2-1) on the 6th and last day of FIFA World cup playoffs, Brazil 2014 on September 8th in Lomé.
Spent this season in Reykjavik, Zato experienced a high level of Champions' Ligue: "we notice clearly that it is the biggest competition which is different from championship matches ". In two matches against Celtic, the champions of Iceland were defeated 5-0 at the end of both matches.