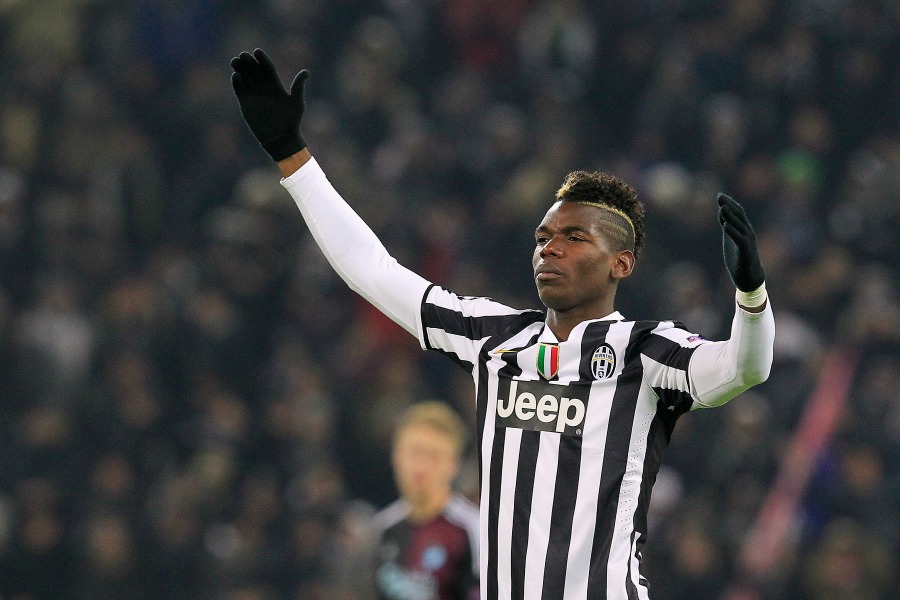 Paul Pogba, a name which hit the newspapers headlines the last season and which continues to make it regarding to transfers in particular. For a long time announced in sights of the PSG these last months, Paul Pogba should not land within the Parisian club this summer. The midfielder of Juventus would not be a member of Laurent Blanc's priorities for the Mercato.
Real Madrid, Chelsea, Manchester United or PSG, here are so many clubs where Paul Pogba's name was evoked several times. But everything stays always in the stage of the rumors. Nothing concrete is said since then. And the PSG was anxious to clear things up. According to Dominique Séverac, journalist to the Parisian, Pogba is not Laurent Blanc and PSG's first concern this summer.
"Pogba? No, it seems to me almost impossible. PSG is looking forward, unless Rabiot goes away where the priority will concern the midfielder. But let us call remind that Di Maria has this great versatility: in front and in middle. This boy knows how to do everything! His coming in PSG would be a considerable reinforcement! "He explained on chatting occasion organized with the Internet users.
In any case, Paul Pogba sent himself a strong message on his future to Juventus at the beginning of August: "the future does not interest me. I think only of the present and I concentrate myself in order to make good performances on the playground. I do not think of my contract and I have no meeting planned with Agnelli or Marotta. I am very happy to play at Juventus ".
Eventually between Laurent Blanc and Paul Pogba, who does not want the other?