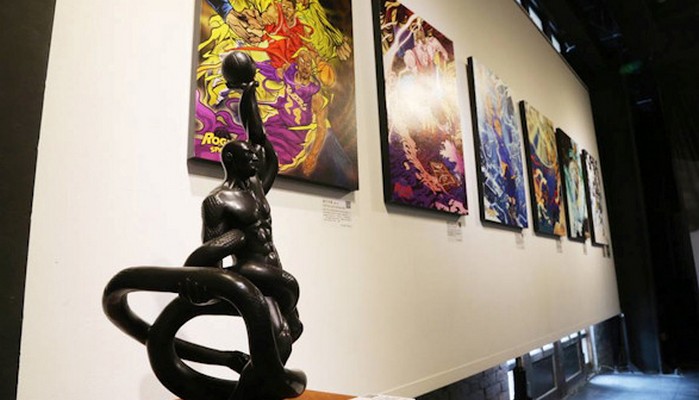 Kobe Bryant has almost ended up with 2013-2014 season (editor's note, only 6 matches for 13.8 points, 4.3 bounces and 6.3 decisive passes of average). The backlog of Los Angeles Lakers had been stopped the last season by an injury at the Achilles' tendon. This difficult period of Black Mamba career inspired an artist. We see Kobe Bryant almost surrounded by a black mamba there. The statue is displayed in Taiwan on Basketball Art Exhibition occasion.
The strangest matter concerning this statue is to see the snake bitting the quintuple champion NBA. A bite at Achilles tendon.
Why does the snake attack Kobe Bryant who is sensible to be his retort with the nickname of Black Mamba-? The symbolisme of this representation is also left to your judgement.
The strengthened statue in plastic fiberglass is exposed until next August 24th.