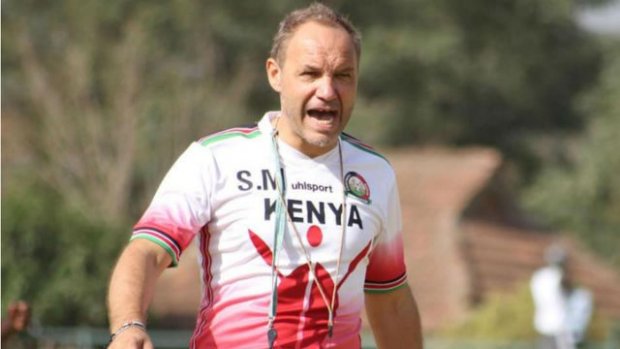 After Kenya locked at the 2019 AFCON's group stages , the kenyan federation pronouced the divorce with french coach Sebastien Migne .
Few months later Migne started threatning the federation to denounce it at the world instance of football FIFA .
"I has been patient and friendly , but the federation considers it as a cash" he told Goal .
"We had an agreement and since many months , they didn't honored it . They aren't even honest with me . It is visibly their habit when I acknowledge that they don't yet pay Payé Bobby and Adel Amrouche" he added .
These two coaches brought Kenya to FIFA for no respect of the contractual obligations .
For Migne the federation "has the time to this summer to pay him his salaries , if not he will grab FIFA" said current Equatorial Guinea coach .