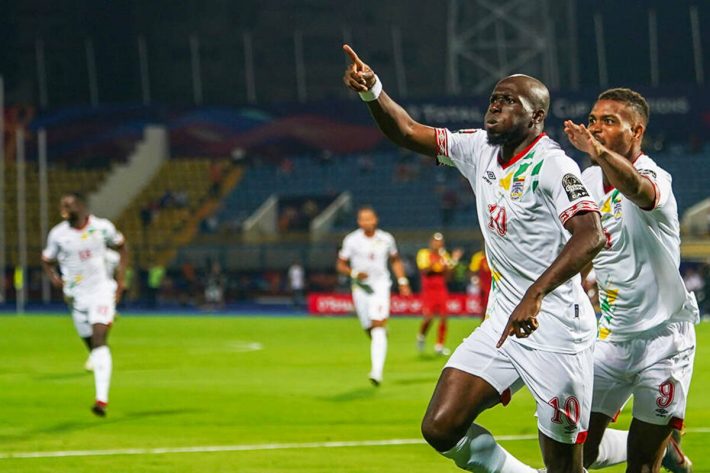 He does not yet think about retirement. At 34, Mickael Poté aims at playing 3 other AFCON. This is what he said on the Canal+ International program " Droit dans les yeux ".
In selection with Sessegnon and Farnolle, we are the elders but we don't have in mind to stop. We believe still to be ready for AFCON 2021 and two more if possible. As Mbappe said, don't tell me about age, so don't tell me about retirement, said Adama Demirspor's striker in Turkey.
Poté was one of the heroes of Benin at AFCON 2019 with mainly two goals against Ghana in group stage. The Squirrels achieved a great competition with a historic quarter-final. This was a success for the coach Michel Dussuyer.
"In the selection, Michel Dussuyer's arrival changed everything. First, he qualified us for the AFCON 2010. He went back to Guinea then coached Côte d'Ivoire and everyone knows what Ivorian selection means on the continent. He returned to Benin with a name, a status, a reputation and helped us to form a strong and united group. He is very strict but manages to support the group. He is someone who masters African football to perfection," added the former of APOEL.