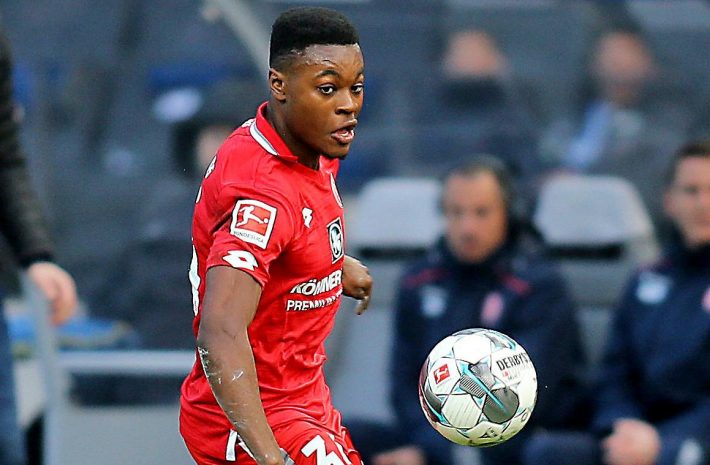 In search of one or two rights-backs, PSG recently came to know more about the German-Congolese Ridle Baku, under contract with Mainz.

PSG should provide itself new wings for the next season with the scheduled departures of Thomas Meunier and Layvin Kurzawa, at the end of their contract. Many names have been roaming; lequipe.fr has added one, that of Ridle Baku, the young right-back of Mainz under contract until 2022.

The German international hope (2 selections), that delivered his first decisive pass of the season on the field of Cologne (2-2), Sunday, at its 23rd appearance of the year in the championship, is best known for his speed across the Rhine. Baku still has a two-year contract with his training club, which could let him slip away for between €5 million and €8 million.