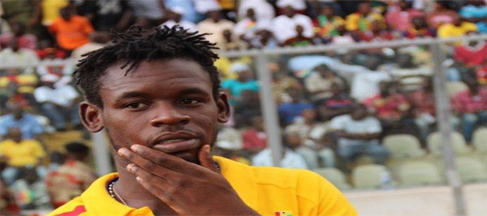 The High Court Financial Dvision 2 of Acrra rejected a recourse deposit by Emmanuel Clottey against Asante Kotoko, his former club . The player has to pay GHc 5,000 .
Clottey joined Asante Kotoko in 2015 , while his contract was underway with Tunisian Club Eperance de Tunis . Then FIFA, grasped by Esperance, imposed him a fine of US$ 180,000 which the player thinks Asante Kotoko should pay . But the court of Accra rejected it case in August 2019 .
An episode after which Asante Kotoko was found gulty because of recruiting a player who has a runing contract with another club .
The Ghana Premier League club which concluded an agreement of reducing the debt to US$ 240,000 with Esperance recently, reacted to the court's decision as follow :
"The Accra High Court Financial Division Two has dismissed a suit by player, Emmanuel Clottey asking it to compel us to pay his wages following his suspension by world football governing body, FIFA.
The court has also ordered the player to pay GHc 5, 000″. wrote the club on Twitter .