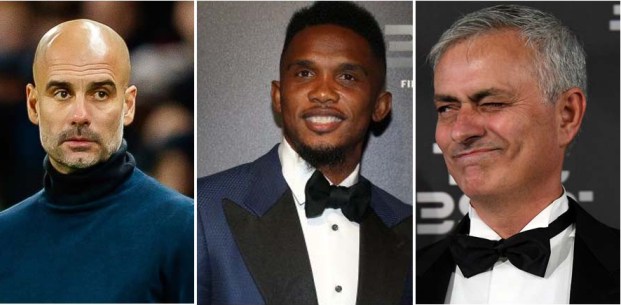 Playing under Pep Guardiola and José Mourinho, is a priviledge several players wish to have . Even if fans use to contrast the qualities of the two coaches, former Cameroon striker Samuel Eto'o, found a similiarity among them .
Eto'o played under Pep's orders while he was playing for the Blaugranas . Despite the fact that they never have been intimates friends, Eto'o recognize however qualities the Spanish coach has .
Eto'o moved to Inter Milan in 2009 and has one year later, won the UEFA champion"s League with Portuguese technician José Mourinho . He also played under him in 2014 at Chelsea .
Asked by Gazetta dello Sport , Eto'o gave the common point between both strategists .
"The only common point these two coaches has is the desire to win" Eto'o said .