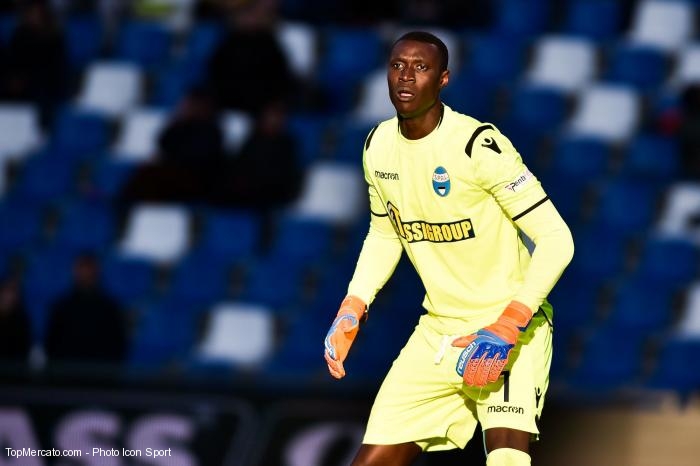 His serious injury last February does not prevent anything we think of him. Newly appointed sports director of Dijon, Peguy Luyindula appreciates Alfred Gomis, absent from the fields for a few months.
In an interview published in the French sports daily, l'Equipe, the former Congolese striker believes that Gomis is the best goalkeeper in the French Ligue 1.
Arrived in Dijon in the summer of 2019 from SPAL (Italy), Alfred Gomis immediately imposed himself while he had been recruited to become the substituee of Icelandic, Runar Alex Runnarson, regular keeper then.
The Senegalese goalkeeper has impressed with his stops sometimes spectacular. We remember in particular his performance against Lyon during of the 10th day of Ligue 1 where he made no less than 10 saves during the game.
Replaced by Runnarson after his injury, Gomis will certainly resume his place on his return, the sports director trusting him 100%.