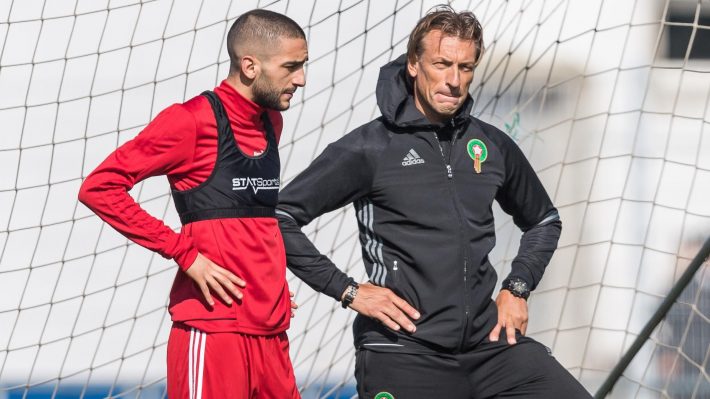 Hervé Renard has corrected his eleven of his best players trained. After publication of his team by the journalist Juliet Bawuah, the French technician has taken action to correct what he called «an error».

For Hervé Renard, this is a serious omission. "My apologies for the mistake in the team that you may have seen, for me Hakim Ziyech is one of the best, it would be disrespectful to football not to include him in the team, he is an incredible player with a lot of talent. I wish him all the best and he knows it.", he declared.
However, the coach of Saudi Arabia did not give any precision about who to remove from his team to include the Lion of the Atlas.

In addition, the former coach of Ivory Coast still did not include any Zambian players in his eleven. Zambia nevertheless was the country with which he won his first AFCON in 2012.