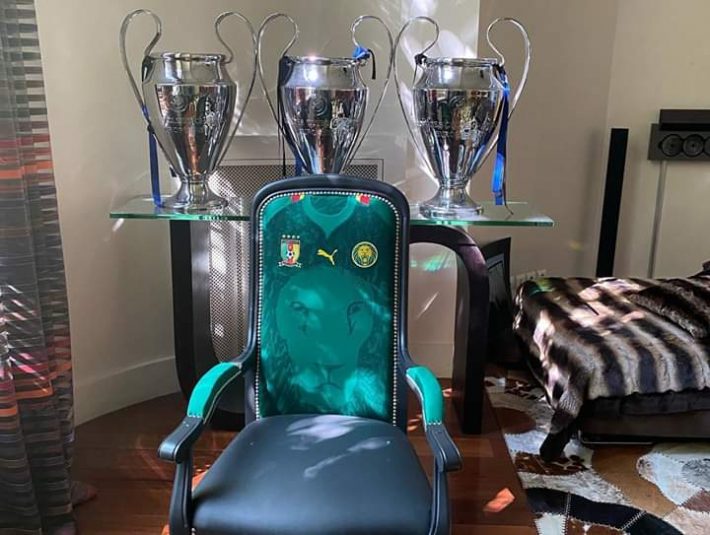 Last Friday, Inter Milan celebrated 10 years of their triple Championship-Cup-Champions League. And Samuel Eto'o has joined himself to the celebration. The Cameroonian, star of the team at that time, remembers it.

While exhibiting a banner of Inter Milan fans on his Instagram account, Eto'o also displays a room in his house. He shows the three Champions League trophies he won. And also a throne dressed in the Indomitable Lions jersey.

In 2010, the former player of Anzhi Makhachkala arrived from Barcelona where too, he ended up a season with a triple Championship-Cup- Champions League. Then with José Mourinho with the Nerrazurri, Eto'o achieves it again. It was worth a throne.