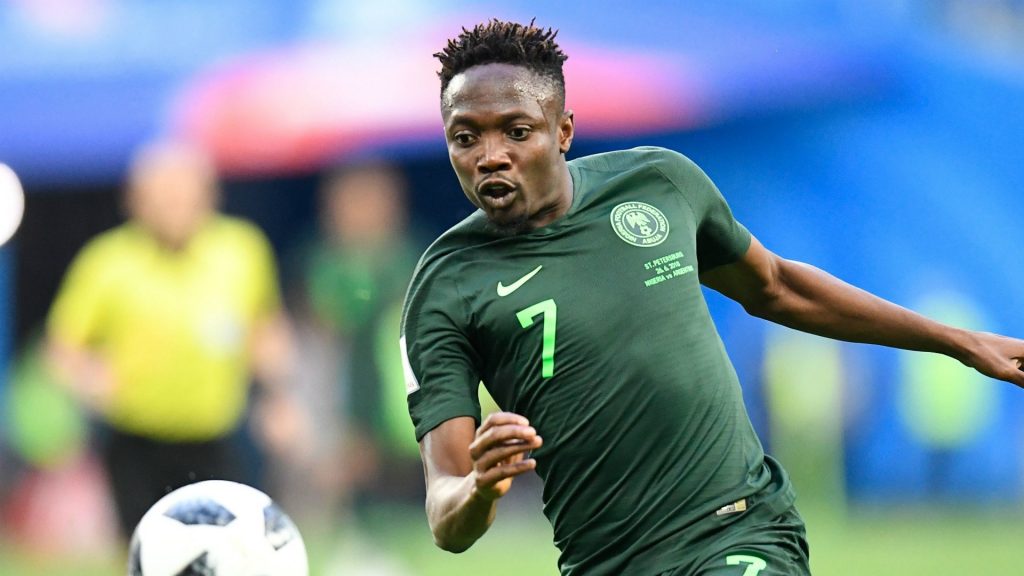 Will the next AFCON hold in January ? This is the question many are still asking knowing that coronavirus outbreak continues killing people in Africa . The last one who evokes the burning subject is the Nigerian forwad, Ahmed Musa .
Day after day , the probability of playing an AFCON in January weakens . During a live session with Juliet Bawuah on Twitter, Ahmed Musa admidtted to the Ghanaian journalist that organizing an AFCON in next January won't be easy task .
"I am not sure if we are going to play the Africa Cup of Nations in January . For me, I think if they can postpone it to the same June / July it will be better . We still have qualifiers we need to play , so , how are we going to play the tournament in January ? We still have like four games to play and you can't play all four now . So , they have to take a decision , for us as players , it is not just easy to say come and play" Musa told Bawuah .
Nigeria was leading group L with six points before coronavirus pandemic stopped the third and fourth days of the qualifiers . So Musa and teammates have four more games to play . One against Benin and Lesotho and two against Sierra Leonne .