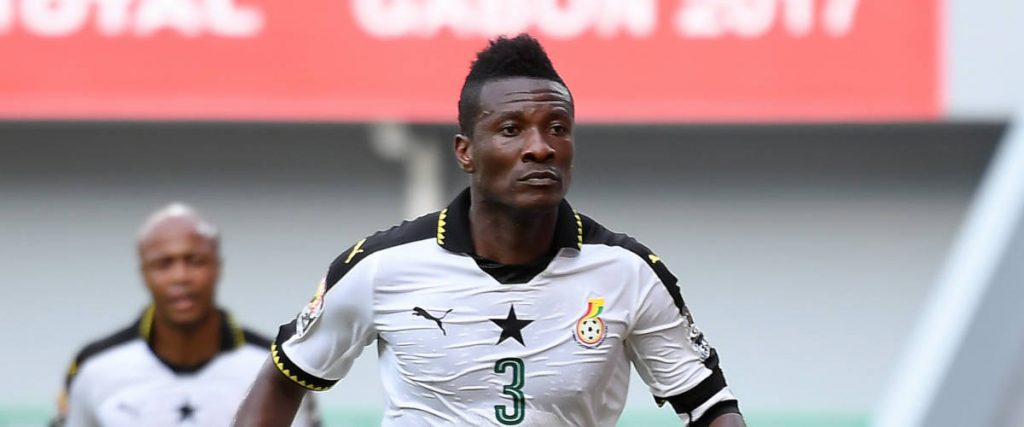 He precociously announced his retirement from Ghana National football team after the armband has been taken from him . Now, Asamoah Gyan reveals the way he wishes to say goodbye to Black Stars fans .
Ghana Black Stars's top scorer (51) is nearer retirement than a debut in the national team . During an interview with Adom TV , the 34-year-old attacker revealed how he wants to make his farewell .
"The people at the top have seen what I have done so if they decide to give me a farewell something, definitely my soul will be happy. Although people appreciate me it will depend on how to do it.
I will do my job till the time I am done. I can decide with my team that I will play a testimonial game. GFA can decide that they will do something for me [play a game or something]. It will depend on them." Gyan told Adom TV , because he does not want to go as others has done it in the past .
The 1985-born secondly declared that how his farewell shall be done , will depend on his own decision .
"Secondly it will depend on me on how I want to go about it. For now, I am still in the game but as time goes on, ideas will come.
I haven't planned [on how I will exit the Black Stars]. I am still playing. It is natural. I could tell you that I will retire in four years but I can call my brother the next day and tell him that I cannot continue playing.
It depends on how the day goes. Every day, the human body changes so let's see how it goes but for now, I am okay and playing football" he said .