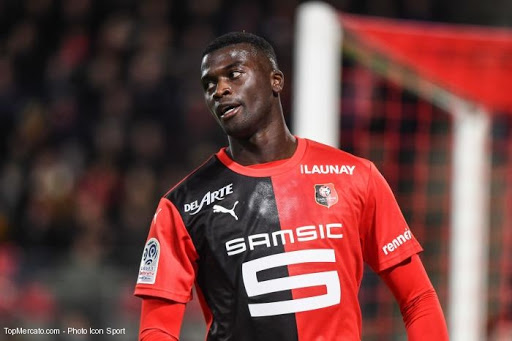 Even if football is no more going on in France , clubs are still controling every single movement of their players .
According to L'Equipe , senegalese attacker Mbaye Niang , has been slapped with a fine of €1500 by his club Stade Rennais , for having visited his racing horse during a competition at Marseille on May 12 .
This decision of the club comes after Niang's declaration on Canal+ about Marseille's interest . He said : "It's flattering (rumors around OM). There is no smoke without fire. There have been discussions, but today there is nothing concrete. (…) OM also has problems to resolve. (…) Yes, it is a club that interests me, it is a club that has a good history, they also have warm supporters, as I like. If it has to be done it will be with great pleasure and whatever happens Stade Rennais will remain in my heart, it is a club that has revived me"
No doubt that the club indirectly punished it striker for his purposes .