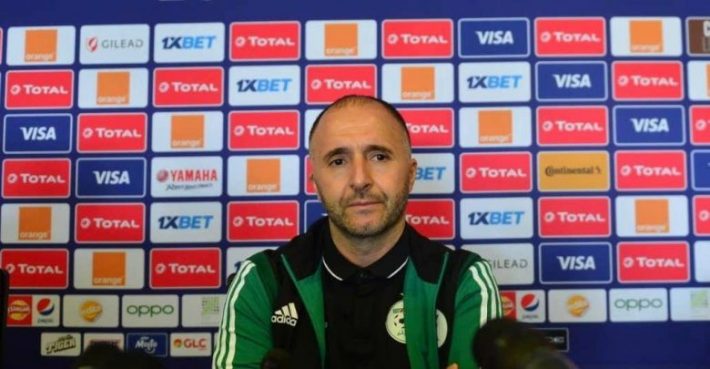 Algeria, African champion in 2019, a performance stamped by Djamel Belmadi. Nothing to say. He was appointed at the head of the Fennecs in October 2018 and succeeded in setting up a war machine that smashed down all on their way through the last AFCON.
Invited on AFM (Africa Football Media) Whatsapp platform, Michel Dussuyer (coach of Benin) expressed himself on this topic. He talked about Belmadi in the superlative. In short, he was simply complimentary of his Algerian counterpart.
« Hats off to Djamel (Belmadi) for the work he did in a short time. He found players who were perseverants, who had been in a failure situation for a few years. They wanted things to happen, » he said.
Michel Dussuyer and Benin can boast themselves of beating this Algerian team led by Djamel Belmadi in October 2018 (during the AFCON 2019 preliminaries). But the French technician for the Ecureuils puts in perspectives.
« There was not yet his stamp, not his footstep and I think that Djamel (Belmadi) was capable of bringing a dynamic to this team and of being behind his players so that they have much more commitment and seriousness in their expression. The Fennecs knew how to use their full potential and left a great impression on AFCON where they logically won the competition, because they were the best team on the continent at the time, » he concluded.