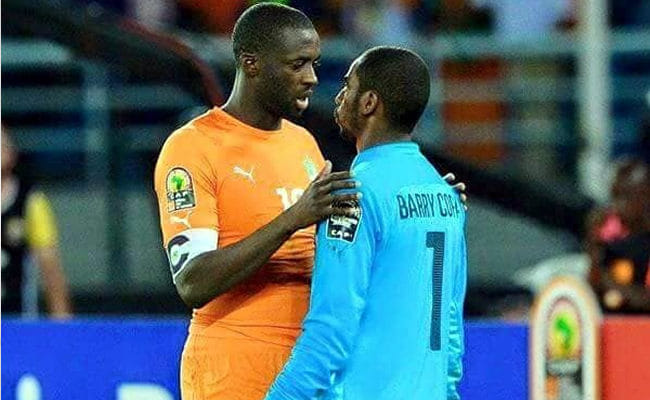 Former Ivory Coast goalkeeper Copa Barry , pays tribute to Yaya Touré on Sunday . Ex elephants keeper has remembrance of 2015 AFCON's final .
"On the day of the final, as usual, I took my rug to go to say my prayer and suddenly I heard a voice calling me affectionately: "Dean". So I approached and she whispered to me: "Big brother, I trust you, you're going to give us the cup. It's your match, it's you who's going to give us the cut, "we read.
"THANK YOU for your greatness of mind. I'm very proud to be your big brother.
You aroused in Ricardo Xama the most beautiful qualifiers: "an elephantine strike, a Babylonian strike … it is simply galactic", adds Copa.
It was during an Instagram live session that Yaya Touré told Barry , he is sustaining Drogba for elections at the Ivorian Football Federation .