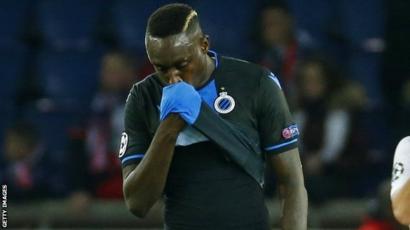 For Mbaye Diagne, it's an expensive penalty. The career of the Senegalese striker at Club Bruges has not been the same since November 6, 2019.
Diagne had come into play a few minutes earlier that day. Bruges faced PSG in the Champions League. He gets a penalty and decides to shoot it. While his teammate Vanaken was the shooting officer.
This incident impacts the rest of the career of the player loaned by Galatasaray. He is shelved by his trainer. And his appearances are rare. For one of the rare times, Diagne regrets her gesture.
"When I got in, the coach said to me, 'It is to save us in the Champions League that you are here in Bruges, so now go ahead and do it.' I shouldn't have taken the penalty. But I was so excited to help the team that when I got it I thought I should score that goal that I was asked to do. It was just the adrenaline rush and my willingness to help the team, "he told Le Soir.