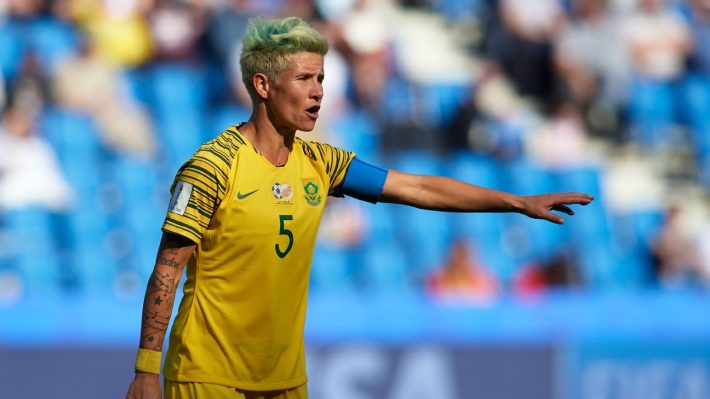 Banyana Banyana captain Janine Van Wyk has explained the challenge of being a white female player in South Africa.

Being the only white one in the team and the championship was a challenge because there is need to face different cultures and languages. But I feel that I have succeeded thanks to love and passion for the game, she indicated to Cafonline.

Van Wyk is the most capped player in South Africa (men and women combined). She has 170 selections. « I've been playing in the national team for 13 years. I've been in the team since 2005. I started fotoball when I was 5. At the time it was already a challenge because women's football was not popular », she added.
Moreover, the lady has played a lot within boys. She has participated in 7 AFCON, 2 Olympic Games (2012 and 2016) and a World Cup (2019). She has a women's team, JW, in the South African Championship and runs a program to in favour of the country's young female footballers.

At 33, she does not think about retirement yet. She has been playing at the Danish club, Fortuna Hjørring, since last summer.