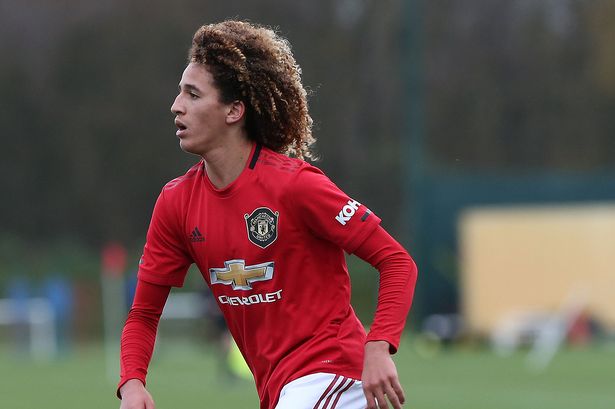 Attracted by his quality, the young Franco-Tunisian midfielder, Hannibal Mejbri, could be part of Ole Gunnar Solskjaer's group next season.
Recruited by Manchester United from AS Monaco last August in exchange for 10 million euros when he was only 16, Hannibal Mejbri (17) made a great impression with the U18 and U23 (reserve) of the Red Devils this season. Author of 1 goal and especially 6 assists in 18 appearances with the youth of the Mancunian club, the native of Ivry-sur-Seine could change world during the next season.
According to the Manchester Evening News, the Red Devils, convinced by the talent of the French midfilder of Tunisian origin, would indeed planning promoting him to the first team, from the start of the next season. Since his arrival from Le Rocher, the player, has passed through Paris FC, has mainly played with the U18 of United, but has already been upgraded sometimes to play with the U23, the reserve of the club, where it would have made a great impression.