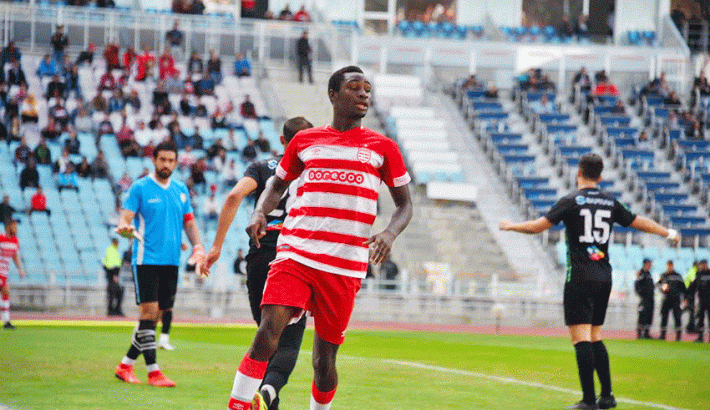 After Mokhtar Belkhiter, the Club Africain could lose another talented player. According to the latest information relayed by the Tunisian press, Bassirou Compaoré has threatened to cancel his contract if the club management does not pay him his salaries.
The Burkinabe striker, who scored six goals this season, granted a few days to the steering committee before cancellating the contract. The player is claiming the payment of his salaries, failing which, he will be free of any commitment while the contract that links him to the Club Africain is due to end on June, 30th 2021.
Bassirou Compaoré, one of the good surprises of the first half of the season, had received several offers last winter, but facing the pressure of supporters, the leaders did not dare to release him. The Burkinabe striker has given the leaders ten days before seizing FIFA.