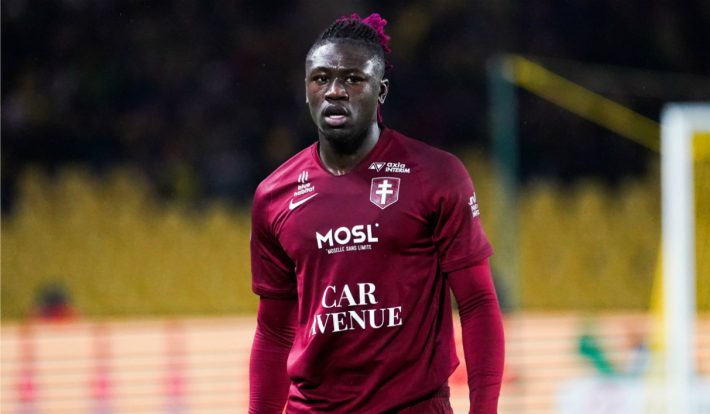 New developpement in Kévin N'Doram's issue. Very close to signing at RC Lens according to L'Equipe, the midfielder should look for another club, since the Blood and Gold would already have their eye on somebody else playing the same role as him.
The French daily informed us a few days ago that N'Doram, hesitating between FC Metz and RC Lens, would have made the decision to engage with the promoted. If the player is determined to sign with the Blood and Gold, this would not be the case at the level of the club leaders.
According to information from the Eurosport journalist, Manu Lonjon, RC Lens has targeted another defensive midfielder operating abroad; a player who would be between 20 and 23 years old and has more experience than N'Doram. The name of this footballer has not been revealed but all leads to believe that it would be Franck Boya. The latter is currently playing at Mouscron in Belgium and will be at the end of contract on June, 30th.
After spending a season at FC Metz in the form of a loan, Kévin N'Doram could continue his adventure there. The management of the Lorrain club had entered into discussions with AS Monaco for a definitive transfer.