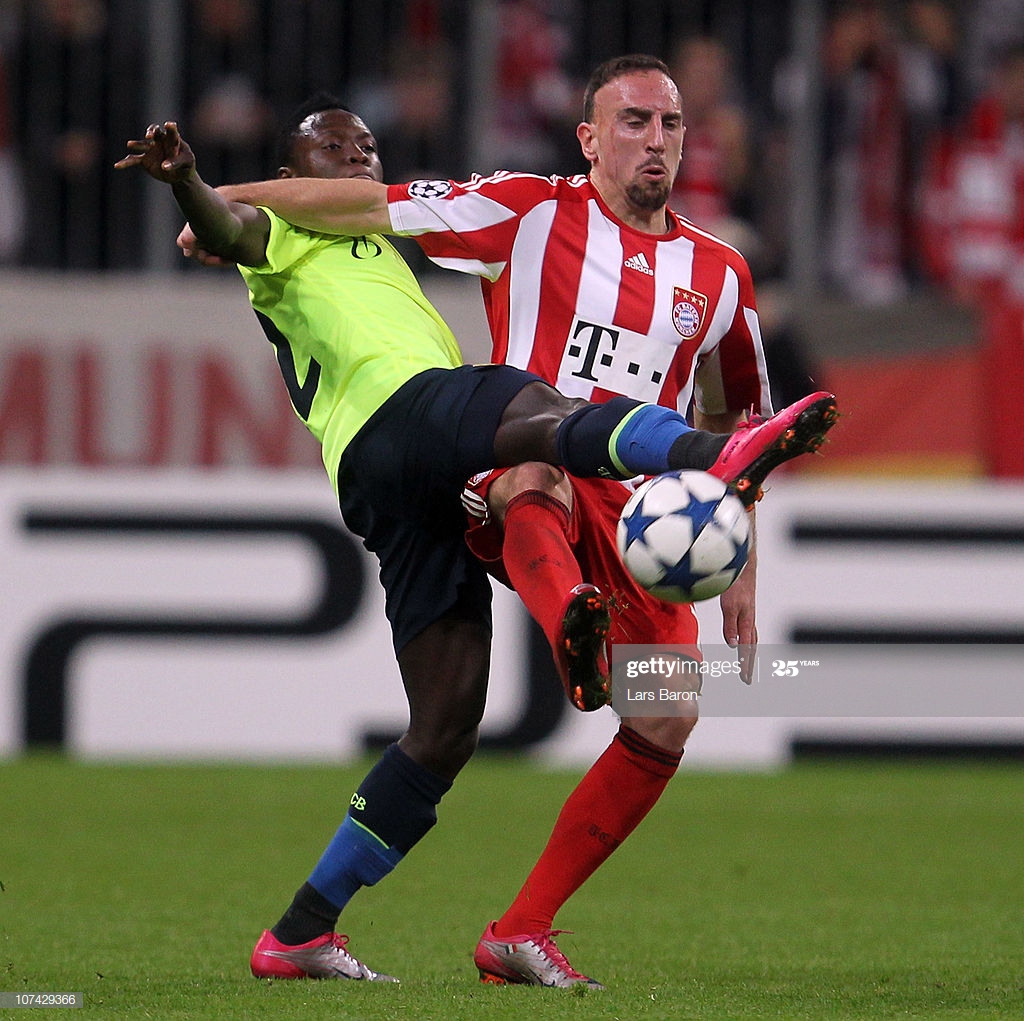 No matter how strong a player may be , he once has met another one who caused him a lot of problems during a game . Samuel Inkoom's executioner is Franck Ribéry .
On a declaration to Joy FM , Samuel Inkoom reveals the toughest opponent he never has faced . An it is former Bayern Munich winger Frank Ribéry . While FC Basel and the Bavarian club were featuring on December 8 , 2010 at group stages level .
"Frank Ribery is the toughest winger I have ever faced. I played against him in the Champions League in Munich and it was very difficult," confessed the 2009 U20 world cup winner with Ghana .
Inkoom is currently playing for Georgy side Samtredia .