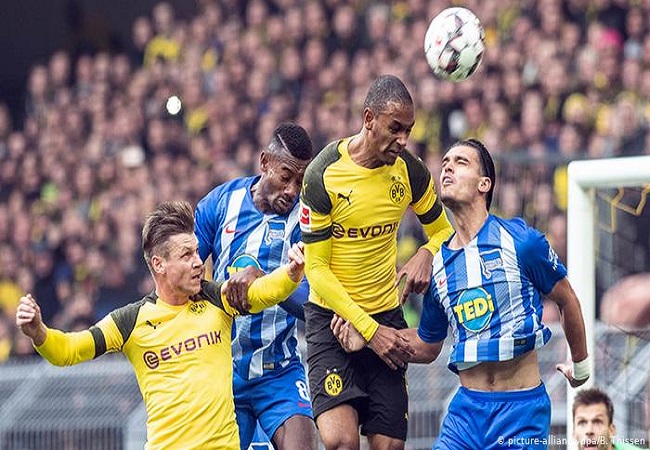 Borussia Dortmund will face Hertha Berlin on Saturday 6 June 2020 as part of the 30th day of the German Championship. This game will be colorful because both squads are in good fitness.

If you believe that Borussia has been playing brilliantly since the start of the Bundesliga, you have not yet watched the game displayed by Hertha that lost only two points in four games. The Berliners currently occupy 9th place and are targetting 6th place, qualifying in the Europa League.

The Borussia splashed Paderborn 6-1 on the final day and won 7 of the championship's last 8 games. They only lost against Bayern (0-1).
As strange it may seem, Dortmund did not make it full. In seven games, they only zon four. But at home, the top classic was played eleven times out of fourteen (throughout the championship), which shows that the team of Lucien Favre was very efficient.
The club of the capital resisted Leipzig and beat with the difference of 9-0 Hoffenheim, Augsburg and the Union. The change of coach seems to have given a new impulse to Hertha's players. The Berliners have not lost in seven games, six of which ended with a win of more than 2 goals scored. On average, Hertha scored more than two goals.
"Both will score" bet passed 7 out of 8 in face-to-face games, but the total – only 4 times.
A victory from Borussia allows them to hang on the 4th position of the championship, synonymous that Borussia must win to enter the Champions League before there is a place among the top four. For Borussia, Hummels may not play, the defense of the hosts in this case weakens, what the team of the capital needs. I think there are goals by each team – we take that bet on 1xBet for 1.60.