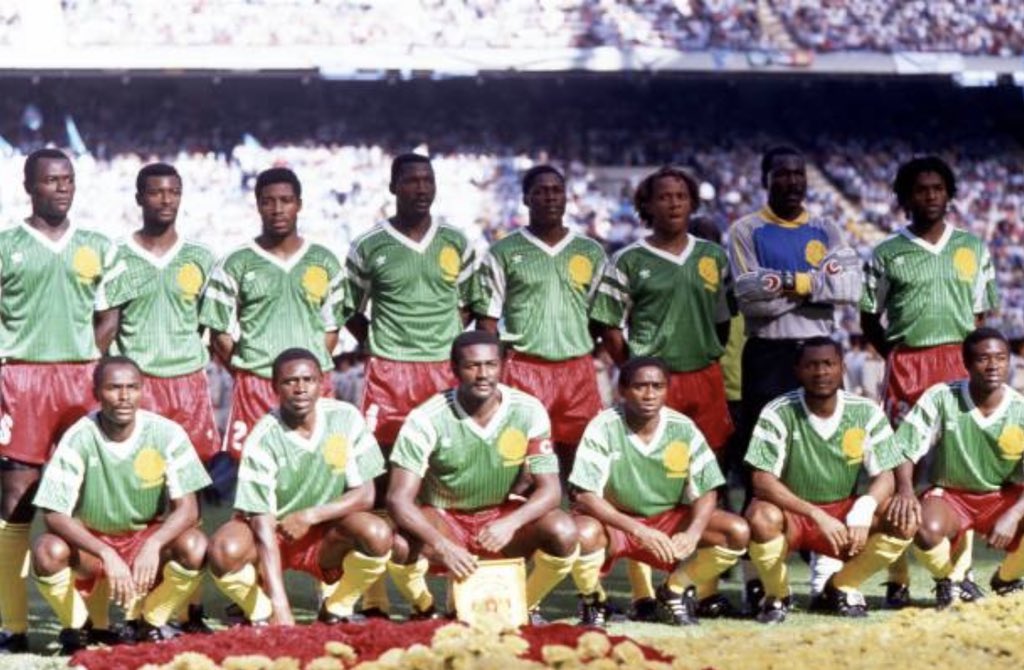 Roger Milla was one of the leaders of Cameroon during 1990 World Cup in Italia . Thirty years later , he evokes this glorious epic .
Cameroon appeared for the very first time in a World Cup in 1982 . The competition was organaized in Spain . And indomitable lions knocked out at stages group . It is eight year later that the five time AFCON winning country will make an incredible display .
Cameroon was located in group B with Argentina , Roumania and Sovietic Union . Lions won their opening game against Argentina 1-0 .
The second clash against Roumania was a special for Roger Milla. The then Tonner de Yaounde striker smashed a brace . Even though they lost the third game 0-4 against Sovietic Union , they were qualified to last 16 stage.
Legendary Roger Milla again played a full game against Colombia . Scoring a new brace for a 2-1 victory of Cameroon . They unfortunately lost during last 8 clash against England 2-3 . Synonym of elimination .
In memory of this , Roger Milla describes that team as an "amazing one''
Thomas Nkono , François Oman-Biyik , Cyrille Makanaky , Emile Mbouh , Stephen Tataw(captain) , were among others , figureheads of Valeri Nepomniachi's squad .