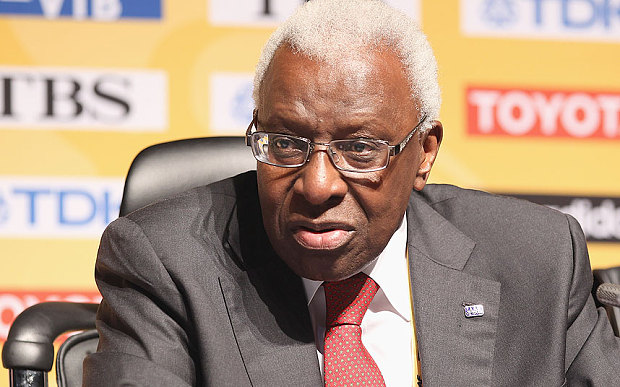 The trial against Lamine Diack begins on Monday in Paris. The former president of the IAAF (International Athletics Federation) is charged with bribery and money laundering.
Arrested in 2015, the Senegalese can't leave France. Diack faces up to ten years in prison for "corruption", "organized gang laundering" and "breach of trust". He is also accused of having protected doped Russian athletes. 5 other defendants must also appear like his son Papa Massata. The latter is missing.
He is an 87-year-old man weakened by the disease who appeared in court. "I have very poor hearing, a rather complicated state of health but I'm here," he said to the judge.
Lamine Diack was President of the IAAF (now World Athletics) from 1999 to 2015.