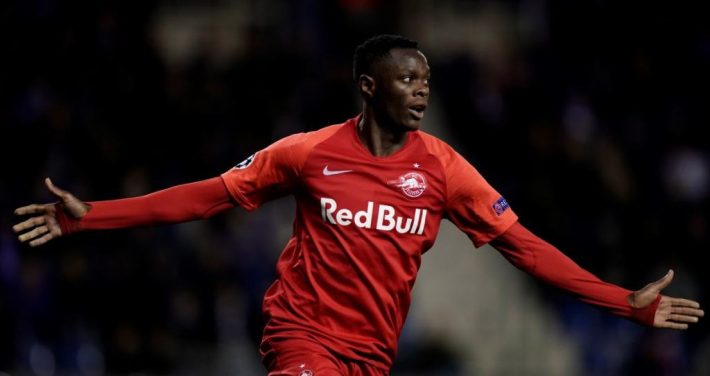 Junior African champion in 2017, Patson Daka is no stranger on the continent. But more and more, he asserts himself with RB Salzburg. Enough to feed lusts.
"It's a modern, fast-paced center that is able to make an effort and make a difference because he is skillful and has a sense of movement. I brought him to Lille at 17, I had to wait a bit to get him to play and I was unlucky enough to be thanked in the meantime (…) You really have to write down his name, because he's a player very, very promising, "says Hervé Renard about him.
Daka has done wonders in Salzburg, especially since the departure of Erling Häland. He has 21 goals since the start of the season and won the Austrian Cup last week.
Several large stables have already inquired. According to reports, Leipzig's parent club Leipzig has favored the predictions. Especially since the announced departure of Timo Werner.