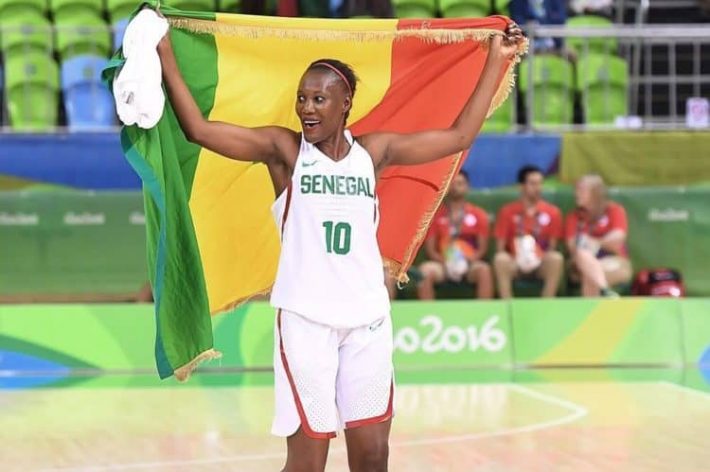 This is the news of the day in Senegal. Astou Traoré, a great figure in local women's basketball, ends his international career. The coach announces it.
"I contacted her, she preferred to back off. At the moment, she is not ready for selection. She decided to stop the international career. We thank her very much for all the services rendered to the nation. She's a great lady whom we respect a lot. She stopped, we continue with the others, "says Moustapha Gaye to Iradio. The technician announced the group of Lionesses for a first internship for the playoffs of the Afrobasket 2021.
Astou Traoré is participating in 8 editions of the Afrobasket with more than 800 points. She holds the record for the best scorer in the competition. For a continental victory in 2015. The Lioness had just announced her departure from her club Clarinos Ciudad in Spain.
At 39, she has a long track record:
Vice-champion of Africa in 2011
Vice-champion of Africa in 2005
Gold medal at the 2007 African Games
Gold medal at the 2011 African Games
Bronze medal at the African Championship in 2013
Play the 2006 and 2010 World Championship (9.4 points and 3.8 rebounds)
African champion in 2015
Champion of Spain in Ligue 2 Group B in 2009
Vice African champion in 2017
Best Afro-Basketball player award in 2017
Best Marker in the History of Afro Basketball (173 points)
an average of 21.6 points, 5.2 rebounds, 1.4 assists and 2 interceptions per game.
Best Senegalese scorer of the World Cup in Spain
Champion of Spain in Ligue 2 Group B in 2009
Bronze medalist at the 2014 South American Club Championship with the U.T.E of Ecuador
Best scorer in the 2011 South American Club Championship