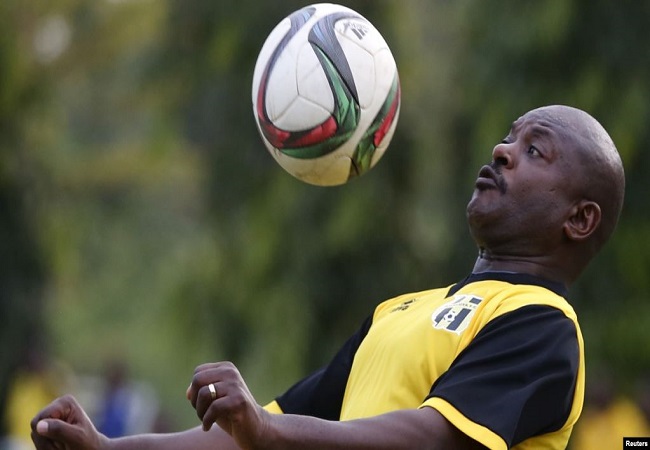 Pierre Nkurunziza, the president that has an unlimited passion for football, died on Monday following a heart attack according to a release from the government.
The Government of the Republic of Burundi announces with great sadness the unexpected death of His Excellency Pierre Nkurunziza, President of the Republic of Burundi… Following heart failure on June 8, 2020," it said in a post on its official Twitter account.
During the night of Saturday to Sunday, Nkurunziza "felt faint and quickly taken to the hospital in Karuzi to be treated". Although, an official statement had stated that "his health improved" on Sunday, he suffered a cardiac arrest Monday morning.
The longtime outgoing president (2005 -2020) stepped aside from running in the 20 May elections. Even though he technically could have presented himself as a candidate.
His death comes on the heels of elections on 20th May in which his hand-picked successor, Evariste Ndayishimiye. He thus secured a seven-year term as president. A result confirmed by the constitutional court last Thursday. After politics, football is the second religion of the late president.
Pierre Nkurunziza, football player himself, has invested in the development of sport in Burundi. And he created the first football academy in Burundi, the "FC Messenger", which has since emulated across the country. He is also passionate about singing. His choir travels with him wherever he goes.  May his works also accompany him to the Father's House.