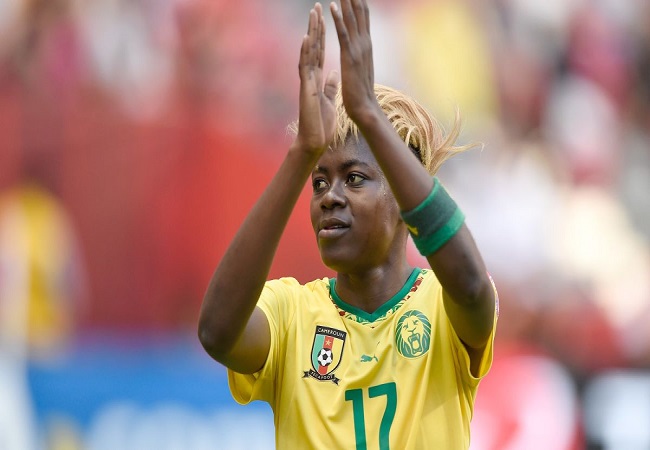 At only 28 years old, Gaëlle Enganamouit announces the end of her footballer career. It is in an Instagram post that the decision of the Indomitable Lioness appears.
"End. Thanks for all," says the post. A surprise announcement! Observers believe that the striker still has scope. African player of the year in 2015, this is the year when she shined at the World Cup in Canada. Enganaouit remains a female football star in Cameroon with also two AFCON finals lost (2014, 2016).
Since then, the last seasons have been more difficult. A knee injury has handicapped her for 3 years. Without a club and in lack of playing time, her performances are done. As it was at the last AFCON in Ghana in 2018. Then at the 2019 World Cup, where she could hardly achieve.
In addition, Enganamouit won a few club laurels. Serbian champion in 2013 with Spartak then winner of the Swedish Cup. And the Super Cup in 2016 with Eskiltuna United.