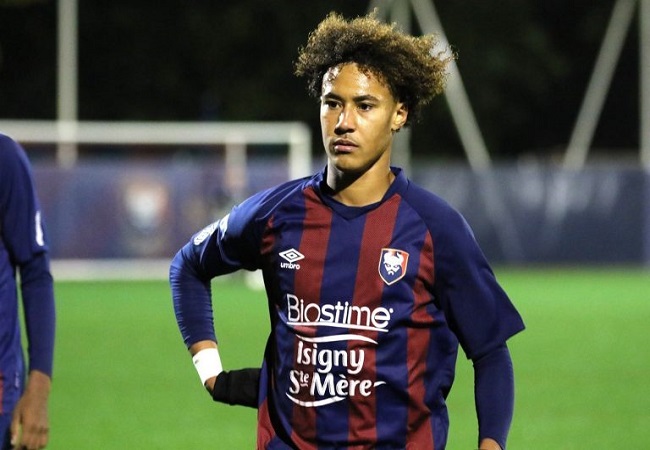 Good news for Alexis Beka Beka. He experienced his professional debut the past season with the Stade Malherbe at Caen. The young Franco-Cameroonian thus seduced his leaders despite the few matches played. The club officially signed the first professional contract of its nugget on Tuesday.

Beka Beka is henceforth linked to his training club until 2023. The 19-year-old defensive midfielder or central defender will continue his adventure in the Ligue 2 club. The club where his has completed his class.

Last season, under the command of Pascal Dupraz, he played 6 matches including one in the Coupe de France. This shows that managers and technical staff strongly rely on him.
For memory, Alexis Beka Beka joined SM Caen at the age of 11. He has gradually risen through the ranks and is today an integral part of the professional group.