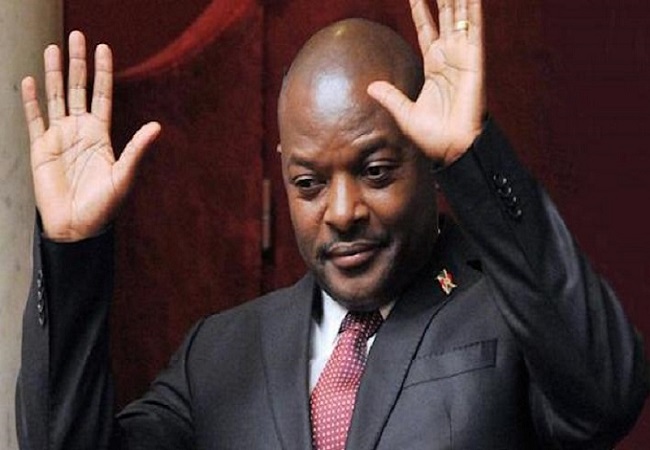 The FFB (Burundi Football Federation) announces the postponement of the championship matches of the weekend. This decision relates to the death of the Head of State, Pierre Nkurunziza.

There are still 2 days ahead for the outcome of the local first division championship. But the supreme body has to shake up its calendar. The matches scheduled for this weekend will only be played on 20 and 21 June. And the others will follow three days later.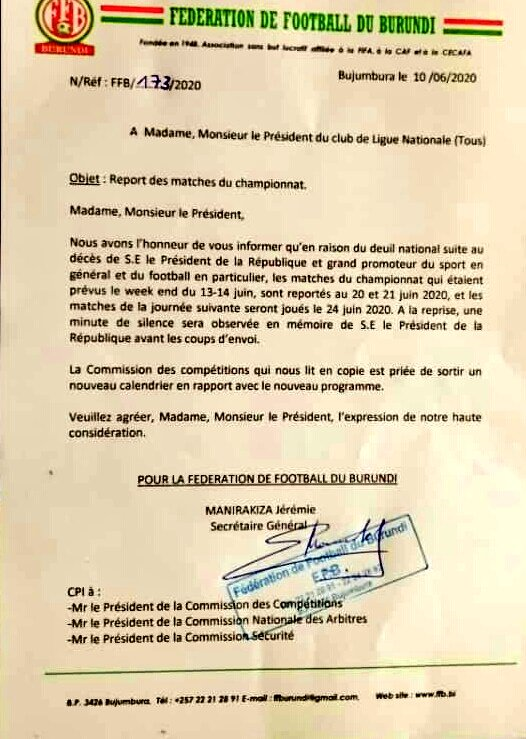 "A minute of silence will be observed in memory of HE President of the Republic before kick-off," reads the release.
On Tuesday, the local government announced the death by heart attack of Pierre Nkurunziza, «great promoter of sports mainly football». In addition, they announced seven-day national mourning in honor of the former president of Alleluia FC, his football club.